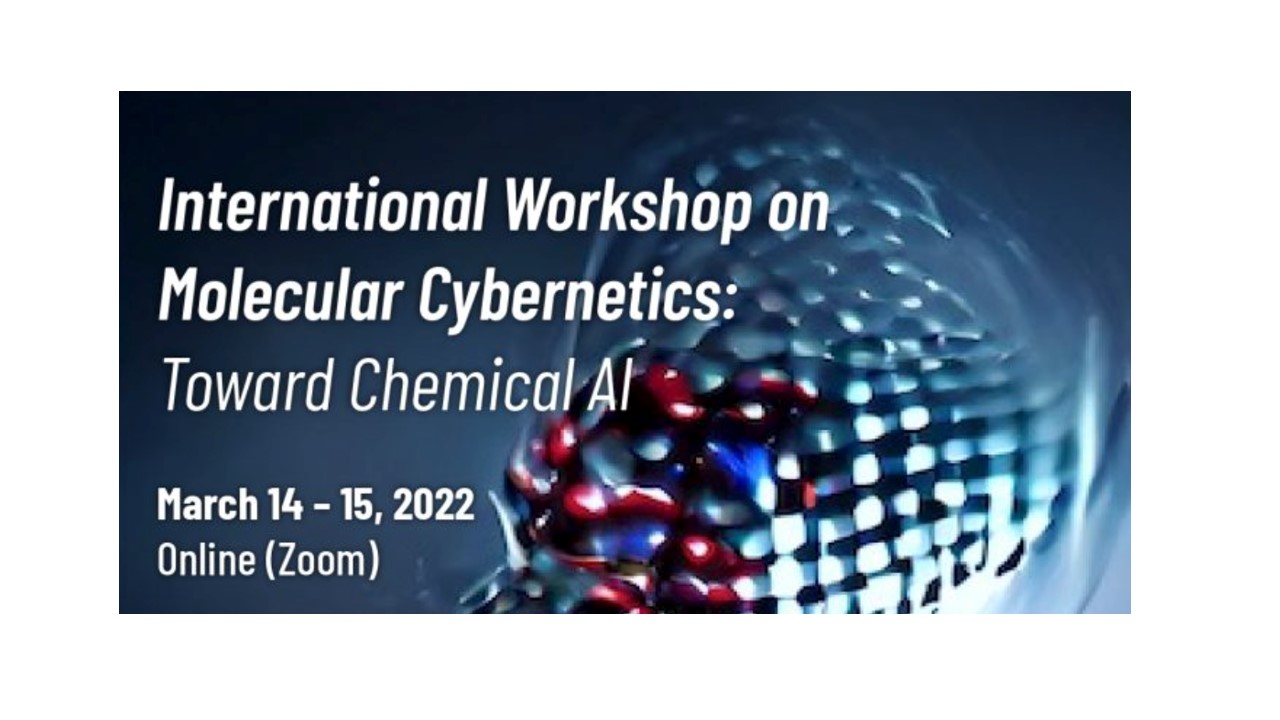 (当イベントは120名を超える参加をいただき,盛況のうちに終了しました.
ご講演者の方々,ポスター発表の方々,ご参加いただいた皆様,ありがとうございました!
)
Date: March 14th and 15th in 2022.
Workshop title:
International workshop on molecular cybernetics: toward chemical AI 

Format:
All presentations including invited talks will be given as the real-time on-line (zoom meeting).
Scope:
C. Elegance has a brain consisting of 302 cells, which controls all the behaviors of the organism. The neurons in its brain are classified into three levels, and they are connected by about 6000 synapses. On what principle do these "wet" information processing systems operate? At least, such systems must be constructed by the power of chemistry. A new methodology of "how to assemble individual molecules and molecular devices into complex functional systems" is attracting attention as "molecular systems engineering".
In MEXT Grant-in-Aid for Transformational Research Areas "Molecular Cybernetics" (2020-2024, please see below), we will investigate principles of molecular systems engineering. Specifically, designed molecules that function as sensors, processors, and actuators will be assembled in a micrometer-sized compartment (artificial cell) such as a liposome. The resulting artificial cells can then be further combined with each other to construct higher-order functional systems. In this workshop, we will discuss the design principles and practice of such artificial cells and other issues related to the construction of chemical artificial intelligence (AI).